Are you looking to grow your business, reach more leads and customers, and improve your bottom line? Facebook is a powerful tool that, when used correctly, can help you do just that. Read on to find out how leveraging Facebook can help you reach the goals you've set for your business!
Social media has become a powerful tool for businesses of all sizes, and Facebook is one of the most popular platforms for marketers. With over 2 billion active users, Facebook provides businesses the opportunity to reach a wide range of potential customers and leads. In this blog post, we'll discuss how you can leverage Facebook to increase your reach, engage with potential customers, and convert leads into customers.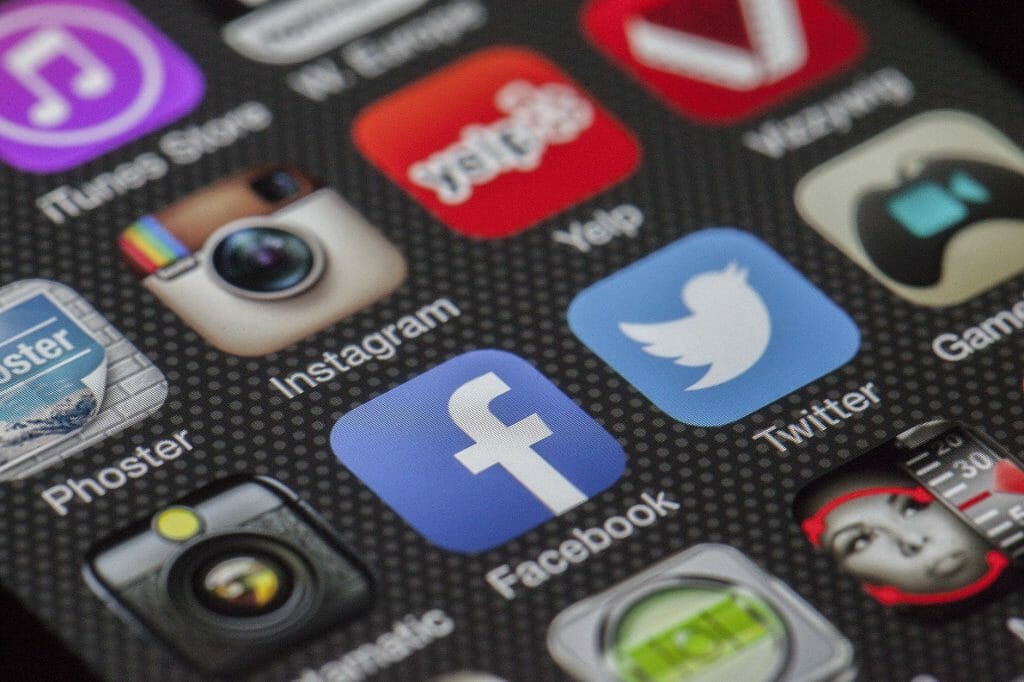 Here are some ways to leverage Facebook to reach more leads and customers for your business: 
Create a Compelling Page :

Setting up a business page on Facebook is essential for engaging with customers and creating an effective marketing strategy. Make sure your page is optimized to attract leads and customers, including a clear, concise description of your company, engaging visuals, and relevant links. Additionally, consider adding special offers, such as discounts for customers who sign up for your mailing list, or coupons for those who "like" your page. This will make your page more appealing and encourage customers to engage with your business. Furthermore, be sure to update your page regularly to keep followers interested and engaged with your business. With a compelling page in place, you will be able to build relationships with potential customers and increase conversions.

Post Relevant and Engaging Content :

Create content that resonates with your target audience and helps convert visitors into leads. Share content that is interesting and useful, such as educational videos, blog posts, e-books, and industry news. Make sure to provide content that is not only relevant but also engaging to capture the attention of your audience. Utilize various media formats to keep your content fresh and interactive. You can also experiment with different topics that could be of value to your target audience, such as tutorials, surveys, and product reviews. Doing so will help you build a loyal following and keep readers interested in the content you post.

Utilizing Ads :

such as Facebook Ads can be a hugely beneficial way to reach more potential leads and customers. By taking advantage of the powerful targeting features available, you can make sure your ad reaches the right people. Experimenting with different ad formats is also essential; this will help you to determine which approach works best for your business. Additionally, you can use A/B testing to compare different ad campaigns and make sure you are getting the most out of your investments.

Engage With Customers:

Engaging with customers is an essential component of any effective social media strategy. It is key to take the time to respond to customer comments and questions in a timely manner, as well as use polls and surveys to gain valuable insights into your customer's needs and preferences. Regularly engaging with customers will help to build relationships, show that your business is attentive to their needs, and increase customer satisfaction. Additionally, polls and surveys can provide valuable data which can be used to inform future social media strategy decisions. Ultimately, engaging with customers on social media will help to foster loyalty and trust, which is essential for the long-term success of your business.
By following these tips, you can leverage Facebook to reach more leads and customers for your business. Doing so will help you build your brand, increase awareness, and gain more customers.
With the right strategy in place, you can reach more potential customers and increase your bottom line.
Optimize for Mobile :

As more and more people are relying on their phones and tablets to access Facebook, it's essential to make sure your content and ads are optimized for mobile. Create content and ads that are specifically designed to be mobile-friendly and make sure that the loading time for your page and content is as short as possible on mobile devices. It's also a great idea to test your page out on a variety of different devices in order to ensure that your page looks and functions correctly across all platforms. This will help to ensure that your page is seen by as many people as possible and that your content reaches its full potential.

Measure Results :

Track the performance of your Facebook campaigns and measure the success of your page. Analyze your posts to determine what type of content drives the most engagement. Look at the number of likes, shares, and comments to get a better idea of how your audience is responding. Consider the time of day you post, the type of post, and the content of each post when analyzing the success of your campaigns. Make adjustments to your strategy as needed, based on your findings, to ensure that you are maximizing the reach and effectiveness of your posts.

Stay Up-To-Date and Ahead of the Curve :

As the platform continues to evolve, it is essential to stay up-to-date on the latest features and trends. Keeping your business ahead of the competition requires utilizing the latest tools and features. By staying informed, you can ensure that your business is taking advantage of the most cutting-edge updates and staying one step ahead of the competition. Doing this can help increase productivity and ensure that your business is running as efficiently as possible. Investing the time and energy into staying up-to-date is well worth the effort.
Conclusion : 
In conclusion, Facebook is a powerful tool that businesses can use to reach more leads and customers. By creating engaging content, targeting the right audience, and utilizing Facebook's built-in features such as ads and groups, businesses can expand their reach and grow their customer base.
By following the tips and strategies outlined in this guide, businesses can effectively leverage Facebook to reach more leads and customers, ultimately driving growth and success for their business.