What is B2B Content Marketing?
B2B content marketing should be implemented into a comprehensive digital marketing plan because it is a long-term investment. It is consistently a very effective strategy when executed properly.
The practice of content marketing has existed for much longer than its present name would suggest. It entails organizing, producing, and disseminating content that appeals to and is helpful to your target audience while avoiding overt product or service promotion.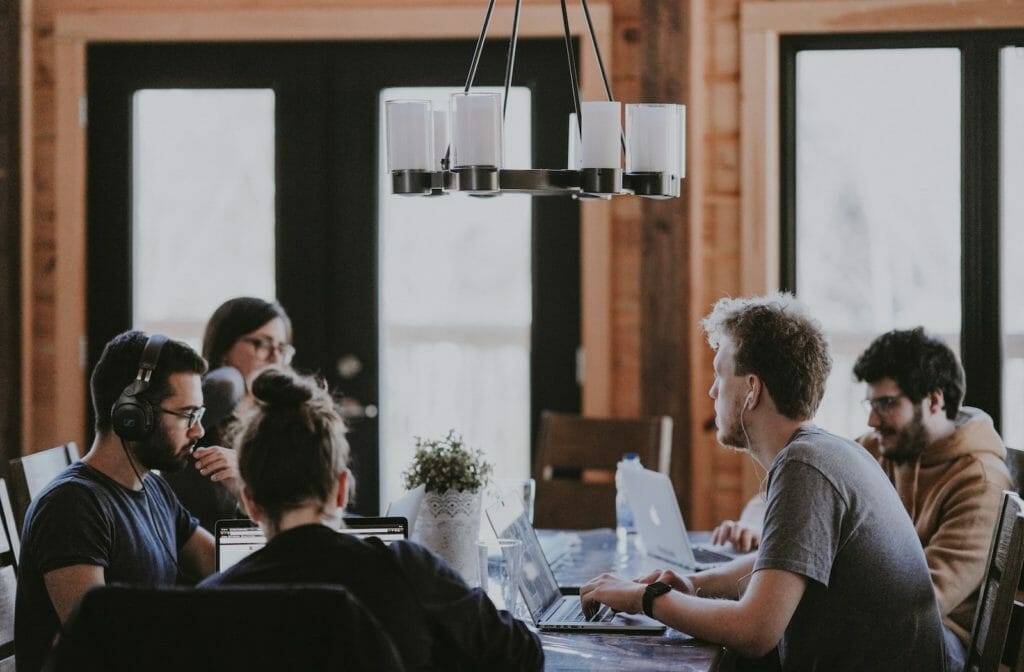 With the use of this technique, brands can cultivate brand recognition, loyalty, and affinity within their target market. B2B content marketing, on the other hand, refers to the production and dissemination of material that is targeted towards businesses for the same objectives.
Most frequently, the goal is to assist others in resolving work-related issues and performing their duties more effectively while quietly pointing them in the direction of your company and offering.
You've heard it before: content is king. Although it is obviously true for general customers, great content is crucial for B2B marketing. In a highly competitive environment, you're attempting to cultivate relationships and trust in addition to selling a product or service.
However, coming up with interesting material might be difficult. You must always come up with fresh concepts because, if you're not careful, your audience will be able to see when you're making a sales pitch.
How to Build a Strong B2B Content Marketing Strategy
There are many things you can do when it comes to producing great content to make sure that your target audience will find it interesting and relevant.
The following advice can help you create effective B2B content marketing campaigns:
Know your audience
Consider your target audience carefully before you begin to produce content. What requirements and issues do they have? Which kind of content do they favour?
Attempt to gain a thorough understanding of the interests and difficulties of your target audience.
Knowing their interests will enable you to produce material that appeals to them. Then, produce content that offers answers to these issues or provides fascinating and useful insights into your sector.
Produce high-quality content
The backbone of your content marketing approach is your content. Ensure that the content you produce is valuable to your audience. This might include articles on blogs, infographics, e-books, case studies, and other materials.
To draw in your audience, you can also use a variety of content types. This may consist of articles for blogs, infographics, movies, e-books, white papers, and other materials. And make sure to constantly produce fresh, original content to keep your content engaging.
Repurpose your content
You have the option to reuse content from other sources in addition to producing unique content. You may modify a blog post into a video or an infographic, for instance. Additionally, you can gather content from other sources and publish it as a blog post or e-newsletter.
You can develop a content marketing strategy and launch campaigns that assist you in reaching your business objectives by combining the aforementioned strategies.
Measure Success
If you regularly monitor outcomes and data and make adjustments depending on what your audience's engagement is telling you, you can only be sure that your B2B content marketing plan is headed in the right direction.
Careful preparation and study can help us make better judgments, but until we have real data to refer to, everything is just an assumption. Fortunately, LinkedIn provides a comprehensive array of analytics to track every aspect of your campaign. 
What are the Best Tools for B2B Content Marketing?
Google Analytics
The free tool Google Analytics offers highly detailed information on your website traffic. The Audience reports, which give you information on the gender and age of your website users, are useful for B2B marketers. Additionally, you'll learn more about their geographic area and the browser they're using to visit your website.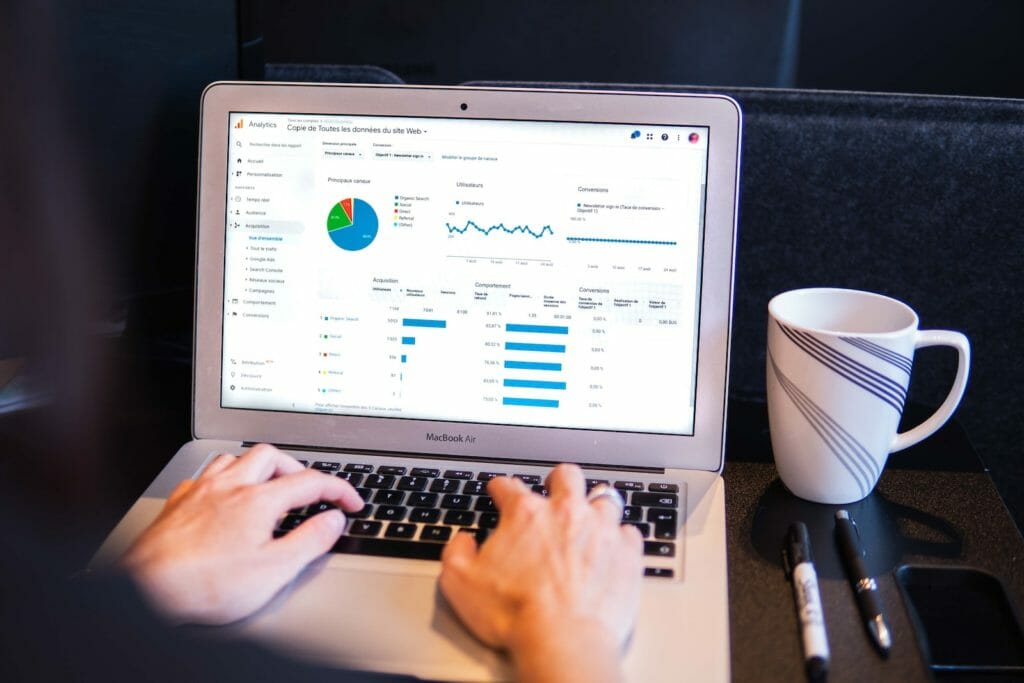 Since you can discover more about their lifestyles and the major market segments they fall under, the Interests sub-category is especially helpful. You can create audience personas with this, and our next tool can assist you in doing so.
Ahrefs
Using competitive keyword and backlink analysis to beat out the competition, Ahrefs is an SEO engine that can assist you. By monitoring everything from social shares to word count, the Content Explorer tool for B2B marketers enables you to locate the best performing content in your area.
Ahrefs is an SEO tracking tool that keeps tabs on your rivals, the factors that influence their high rankings, and your development as well. It offers keyword, backlink, and traffic metrics.
Both before and after the creation of B2B content, it can be utilised to monitor its effectiveness.
Trello
Trello is a project management programme designed to make it easier for people to collaborate on different types of material. One blog post typically requires the expertise of numerous specialists, including an SEO expert, content writer, editor, designer, and social media manager.
Trello provides cards to represent each project, allowing you to track changes made, add collaborators, and establish tasks and deadlines. There is even a version with Trello power-ups that is more comprehensive. It is free and makes content planning simple.
Canva
In comparison to articles without photographs, blogs with related images often get more views. Canva may be a fantastic tool for creating straightforward visualisations and infographics if you have an interest in design, freeing up your design team to work on more complex projects.
Canva includes layouts and templates, making it very simple for beginners to produce quality images. Additionally, there is an opportunity to select a template based on the channels of distribution: a banner for LinkedIn or a square image for Instagram.
Canva is free and offers a wide variety of possibilities.
AnswerThePublic
Content optimization for the actual questions users are asking is crucial. AnswerThePublic can help with that. When you enter your search keyword, a graphic representation of the questions appears for you to use as a seed in your article.
While AnswerThePublic is free for basic English searches, you must upgrade to a Pro membership to access limitless searches, search by language, and search by location.
Create better content by getting into the heads of your audience. Here is a comprehensive introduction to AnswerThePublic to aid with your beginnings. 
BuzzSumo 
One of the top B2B solutions available for idea generation is BuzzSumo. The programme keeps tabs on the most widely shared articles on Facebook, Twitter, Pinterest, and Reddit.
The main responsibility of bloggers is to write consistently and maintain interest in their subjects. Use BuzzSumo, a social media analysis tool that examines what people share and discuss in your business, to remain on top of things. It's designed to keep you abreast of the influencers and trends in your industry.
It provides competitor analysis, alerts for brand-new posts from particular businesses, and alerts for the use of particular keywords. When preparing your B2B content strategy in advance, BuzzSumo can be incredibly helpful.
Grammarly
Grammarly is a web application that checks your writing for grammatical, spelling, and semantic problems. It is also available as a Google Chrome extension. Grammarly takes context into account, whereas typical spell-checking software typically concentrates just on spelling.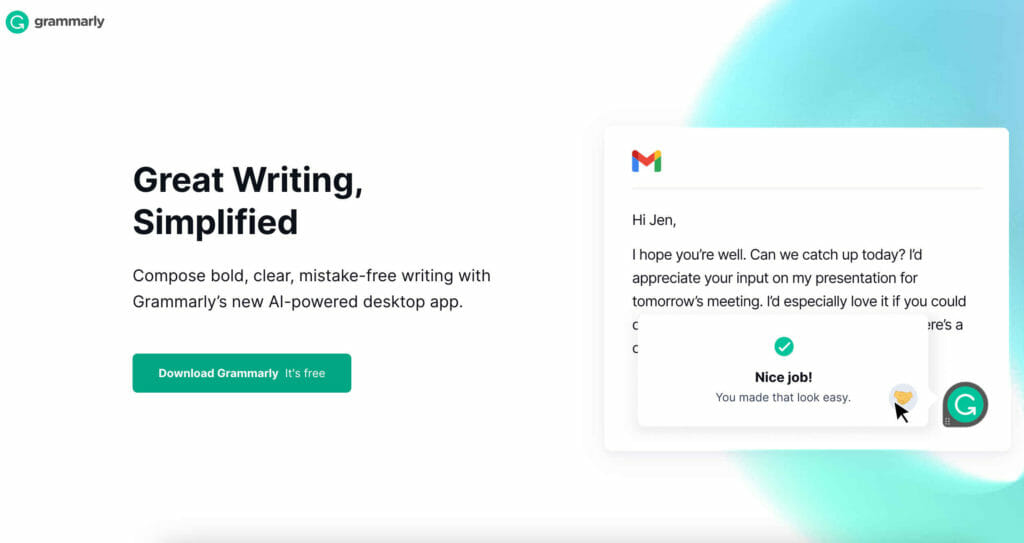 It's useful for long-form content and for spell-checking cold emails, in addition to being great for long-form content. Inaccuracies and typos in your B2B content reduce the authority of your brand, which may lead to a preconceived notion about your services. Grammarly acts as a second set of eyes, but you should still read through all of its suggestions because, like any AI, it is human error-prone.
Feedly
Feedly is one of the greatest ways to keep track of multiple topics simply. After adding the feeds of the blogs and websites you wish to follow, open Feedly and skim through them to get a general sense of what's going on across a range of areas.
Conclusion: 
You now know all there is to know about B2B content marketing that you ever wanted to know but were afraid to ask. The Complete Guide to B2B Content Marketing in 2023. I kid you not! We all know that the marketing industry is always evolving, so by the time you read this article, it will probably be out of date. But that's alright because excellent content marketing is based on timeless ideas, and if you keep your ears to the ground, you'll always be one step ahead of the competition.