Why is it Important to Refresh Old Content?
It's getting harder and harder to achieve high search ranks. Businesses require clever tactics to keep ahead of their competitors given the increasing number of websites in every field.
An often-overlooked strategy that might improve SEO is updating outdated content. For instance, HubSpot increased its average monthly leads by two times from the outdated blogs it replaced, demonstrating how much more business you can generate.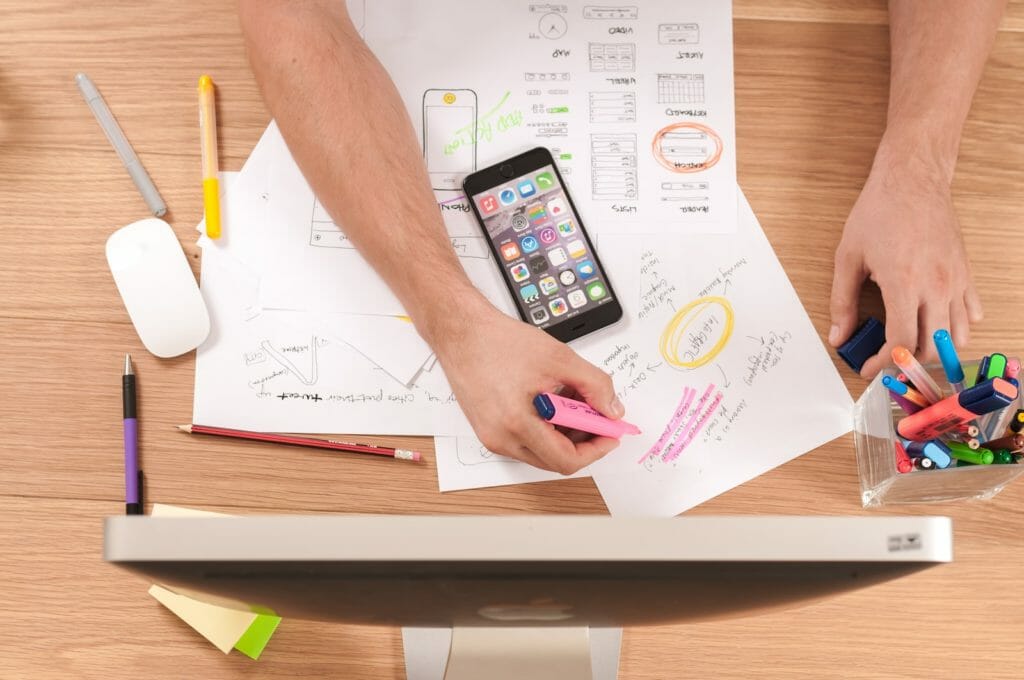 One of the key building blocks of successful digital marketing is content. Today, content marketing is essential to the inbound marketing strategies of many businesses because of its importance in generating leads and raising brand awareness.
You'll begin to feel as though you're writing just for the sake of writing at some point in your content and blogging strategy. You're really stretching for topics in your new post, which is uninteresting. You might even believe that you have run out of options. What should you do? The production of content never stops, but when inspiration runs out, it's time to reflect on your past efforts and optimise, enhance, and update the content you already have.
The internet is now so overflowing with material that it's getting harder and harder to stand out and avoid getting buried by the blogs surrounding you, therefore Google loves when you update old stuff. Because of this, it's incredibly tough to optimise material for search engines, which is why it's so crucial to periodically update your older content. Consolidate, optimise, and renew your material to demonstrate to Google that you care about creating high-quality content.
There are numerous justifications for updating your earlier blog content. The best justification for updating blog content is to provide readers with new, pertinent, and current information. Regularly updating your earlier blog pieces will help you bring in new readers while also turning them into potential clients.
There are no strict guidelines dictating how frequently you must update the blogs on your website; you must choose the frequency based on your objectives. There may be a need to update blog content at various times. Discover some of the occasions why upgrading your blog is advised by SEO and copywriting professionals in this post.
How to Find the Right Topics for Your Old Blog Posts
Refreshing outdated content is a great way to optimise it for the best possible effects. Your ROI  will be drastically reduced if you don't generate traffic for your older blog content.
Spending several hours or hundreds of dollars on a brand-new blog post, only to let it languish once it falls off your home page, doesn't make sense.
Older posts from your content marketing should still appear in search results and be optimised. A well-written blog post can actually drive organic traffic. How to Bring New Life into Your Old Blog Posts with the Help of Visuals
Tips and Tricks to update old Blogs:
Update articles with fresh content
Posts should be updated before being republished. Despite our best efforts, knowledge becomes outdated much too rapidly in our fast-paced digital age. You need update your statistics first. The general rule is that data, statistics, and studies shouldn't be older than three years. Find the most recent and correct information when you are revising a post. Your readers will feel more confident after reading a more recent study.
Add fresh pictures and movies
.
If Facebook, Instagram, or Pinterest are the sources of traffic for your older content, upgrading the photographs can improve their appeal. If your blogs are image-free, including images can give them a fresh perspective. Including images in your content increases views by 94%, helps break up material, and improves readability.
You may also aid by including videos in your blog postings. Videos are a desirable element since they may keep viewers interested and improve the SEO of your website. User engagement can be increased by making a video version of your blog entries. You can upload it to YouTube or think about other methods of video marketing, and you can also benefit from redirects from that site.
Place links
When you add new blog entries, videos, or landing pages to your website, link to them from your archived blogs. The simplest approach to update your material is to do this. To encourage users to navigate your website, the internal connections should be pertinent.
Links will improve the credibility of your post and raise your rating on Google. In order to maintain a seamless user experience, make sure to replace any broken links that direct visitors to dead ends.
Promote newly published content
The most frequent error made when updating old blogs is forgetting to consider the content as brand-new. Give your blog's revised content the same consideration, marketing, and promotion as you would brand-new material.
Your revised version will include new text, links, data, and keywords. If intelligently rewritten, the material is different. Update your meta description and add new keywords.
Rockstar keywords from a year ago might now be considered dull squibs. Different keywords are being entered by users, which lowers your content's page ranks.Utilize keyword optimization strategies to include pertinent keywords and improve your content's SEO.
Look at the meta description of your blog. Check to see if it's still catchy or if you can make it more precise. Despite not having a direct impact on rankings, meta tags unquestionably influence clickthrough rates. The purpose of meta descriptions is to entice readers to click by giving them a sneak peek at what they will discover in the content.
Conclusion
The Benefits of a Content Refresh on Your Brand's SEO Ranking.With the help of these suggestions, you may increase your SEO and audience reach; you may also save content creators' time by drafting a repurposing plan before writing the piece.Continue to add value to your unique work, and it will continue to serve you well.