As a business running Google Ads, you know how important a conversion rate is. A conversion rate is the percentage of users who click on your ad and then take your desired action. This can be signing up for a form, making a purchase and more. 
A low conversion rate means you're burning your budget on clicks, without getting enough sales. A high conversion rate means your campaign is performing effectively and achieving your desired outcome.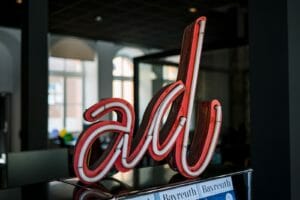 Having a high conversion rate is the goal of every marketing campaign using Google Ads, but achieving this can be challenging. So how can you improve your Google Ad conversion rate? Here are five tips to improve your Google Ad conversion rate:
Use Relevant Keywords
The first step to successful campaign is making sure the keywords you are targeting are relevant to your target audience. When a user searches for a relevant keyword, your ad will be more likely to show up. For example, if you sell travel accessories, relevant keywords might include "neck pillows" or "portable charger". If users are clicking on your ad but leave your website shortly after, it's likely because they didn't find what they were looking for and using relevant keywords will ensure they do.
Using relevant keywords will improve your conversion rate because your ad will only be seen by users who are actually interested in what you have to offer. You can also use negative keywords to block your ad from showing up for different words or phrases. 
Develop a Compelling Ad 
When developing your ads, you should always maintain a clear and persuasive message. Your ad should explain exactly what you're offering and why someone should click on your ad. Use persuasive language that convinces someone to take action and showcase your value. 
Not only will a compelling ad increase the chances that people click your ad, but as long as you optimise your campaign correctly using the right keywords; people will also take your desired action once clicking on your ad. 
Create A Strong Call-To-Action
One of the key ways to improve your conversion rate is to create a strong call to action. The call to action you develop should tell users exactly what action you want them to take.  For example, if you're selling a product, your CTA should be something like "Buy Today" or "Click To Purchase." This makes it a seamless process for consumers to move to take the next step and take their desired action. By simply implementing a strong CTA, you'll see an immediate increase in your Google Ad conversion rate.
Implement Visuals
Although this doesn't apply to every ad type, if you have the opportunity to use images or videos in your Google ad, you should most definitely implement them. Visuals are a key element in creating memorable ads that help catch someone's attention.
People are more likely to engage with an ad that contains an image or video. Just make sure that the content you use is high-quality and relevant to your offer. If you aren't exactly sure how to add images to your ads get in touch with a PPC Agency. Finsbury Media is a PPC Agency in London known for its reliable services. They can help you develop, launch and optimise effective PPC campaigns. 
Test Everything
The most important step in creating a successful Google ad campaign is to test various versions of your ad and decide on which elements work best. These are a number of factors you should test, such as: 
Headlines

Descriptions

Images

CTAs

Location 

Schedule  
Test out which version of your ad gets the most conversions. Then continue what is working and improve on what isn't. By testing your campaigns, you can adapt to the competition and begin to improve your conversion rate. 
Final Thoughts 
Google Ads is one of the most powerful advertising tools on the market today. It can help businesses reach their target audience in a quick and easy way. But to make the most out of Adwords, it's essential to understand how to improve your conversion rate. By following these tips, you can improve your Google Ad conversion rate and begin to get more out of your ad campaigns. Put them into practice today and start seeing better results this year!