What is a Keyword Mapping Strategy and Why is it Important?
Any SEO or website owner must perform keyword mapping. It is the process of allocating keywords to your website's relevant pages. It's what your SEO plan must begin with, and it's what you should do frequently to continually add fresh keywords to your website.
You may actively track the success of your search engine optimization (SEO) activities, create a hierarchy for your website, and make sure that you are bringing in the right kind of traffic by keyword-mapping your web pages. People who are interested in learning more about what you do or the services you provide.
Simply because your content plan doesn't include all the necessary keywords, your website may slip in the rankings. You can target such untapped keyword opportunities with relevant sites by using keyword mapping to identify them.
Duplicate content problems and rank cannibalization may come from using the same keywords across multiple pages. You can assign distinct target pages with non-conflicting keywords by using keyword mapping.
You may efficiently manage your internal link building and bring related pages together if your keywords are sorted and assigned to certain web pages.
How to Create a Keyword Map for Your Website
Now it's time to walk through how effective keyword mapping is done.
1. Select appropriate keywords 
The most profitable keywords—long-tail terms, which are three to four phrases long—are prioritized in a solid keyword mapping plan for website SEO. They provide a description of the website's content and typically face little competition.
Even though they may not have as much search activity as other keywords, they are more relevant to the search intent of your audience. For your most important pages, you should use these terms.
2. Choose keywords using the appropriate search technique.
As was already noted, in order to increase and bring new audiences to your website, you can study wider terms like "content marketing" by breaking them down into subtopics. Making sure that the words you use are consistent with the intent of your audience is crucial in this situation.
Consider relevant keywords that consumers might use to describe the goods, services, or material you provide in addition to the search intent. Inbound marketing and content marketing are often used interchangeably. The terms search engine marketing (SEM) and pay-per-click (PPC) are also frequently used interchangeably.
3. Group keywords  
Try to group terms that provide a response to the same query. Term variations that you can use as secondary or tertiary keywords will be provided to you.
You can start to map lead-generating keywords to your finest website pages by categorizing your keywords based on similarity and search intent, leaving more "generic" terms for your explanation/FAQ pages, knowledge center, and homepage. This strategy can also be used to produce content that is more specifically tailored to the demands of your audience.
A pillar page content marketing plan includes all of these. Finding a single, overarching phrase that can be divided into a number of subcategories is required. These subcategories can then be expanded to become cluster content.
Several articles or blogs that have been optimized for related phrases link to (and from) the one pillar page that you construct and optimize for your major, umbrella term. This link-building exercise can enhance your overall SEO strategy, help you optimize your web pages, and increase the amount of organic traffic to those pages.
4. properly structure URLs and new content
Once your keywords are categorized, you should utilize each group to envision the layout of your website and any potential pages.
What are the Best Tools for Finding New & Relevant Keywords?
Ahrefs
Ahrefs is a comprehensive SEO keyword research tool made to be used by both beginners and experts. You may complete your keyword and competitor research fast and easily with the help of this tool, which offers a variety of simple-to-understand dashboards. Ahrefs Webmaster Tools is even a free solution available to website owners.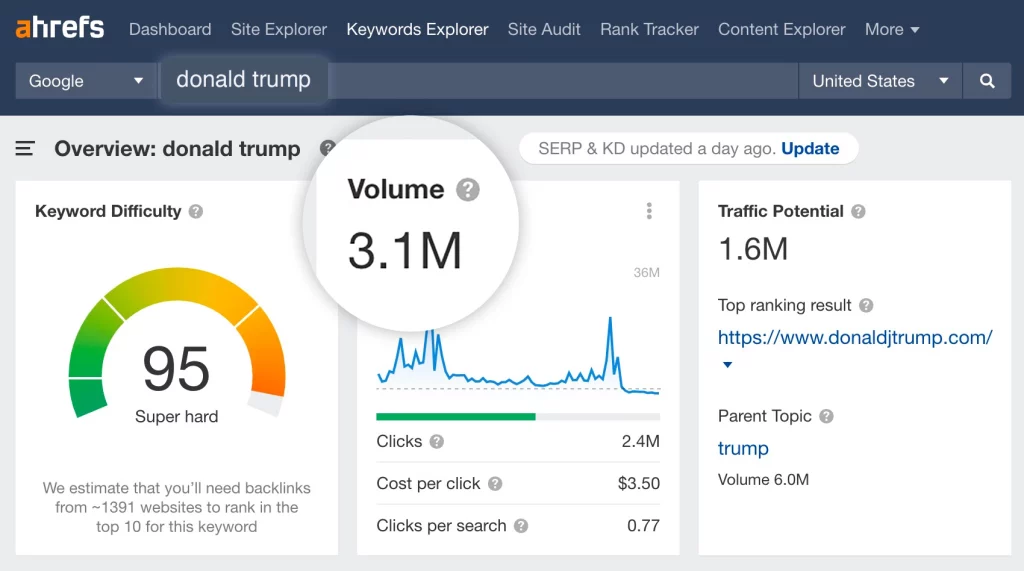 You should use Ahrefs if You want a wide range of tools all in one spot, regardless of your degree of SEO expertise. It is especially beneficial for new and experienced users who are still learning the ropes. Ahrefs is utilized by people and businesses of all sizes.
Price: Starting at $99.00/month 
AudienceKey
Iterative mapping is the term used to describe the cloud-based keyword mapping software AudienceKey. Along with a spreadsheet-style keyword list that lets you sort, classify, and assign particular keywords to areas of your sitemap, it also generates a content brief for the user. Furthermore, AudienceKey makes it simple for users to cluster and organise keywords. In other words, it's helpful for more than just producing a term map that matches your sitemap. Your SEO content marketing plan can be greatly improved with its help.
You should use AudienceKey if you already use a number of SEO tools, but you also want to include specialised keyword mapping software in the mix. Instead of being primarily used for keyword research, AudienceKey is a tool designed for constructing keyword maps and clusters as well as tracking such keywords. You should utilize it in addition to your other SEO tools in light of this. Additionally, it is prohibitively expensive for individuals and small teams, so it works best when you have a sizable budget at your disposal.
Price: Starting at $495.00/month 
Moz
Your needs for keyword research and mapping might be neatly rounded out by the family of SEO products that Moz offers. Users at all levels of their SEO journey, including beginners, benefit from using it well. But it's also very scalable for big businesses, just like other tools like Ahrefs and SEMRush.
You should use Moz if you're searching for an all-inclusive SEO solution with practical keyword mapping tools. Moz is very scalable, making it ideal for companies of all sizes, from small sole proprietorships to enormous conglomerates.
Price: Starting at $99.00/month
SEMRush
SEMRush is a powerful SEO keyword research tool that can be used for keyword mapping and any other SEO-related tasks for websites. You can make the most of your keyword mapping efforts with the support of this full-service, multi-dashboard powerhouse. It works well for users from all backgrounds, just as Moz and Ahrefs.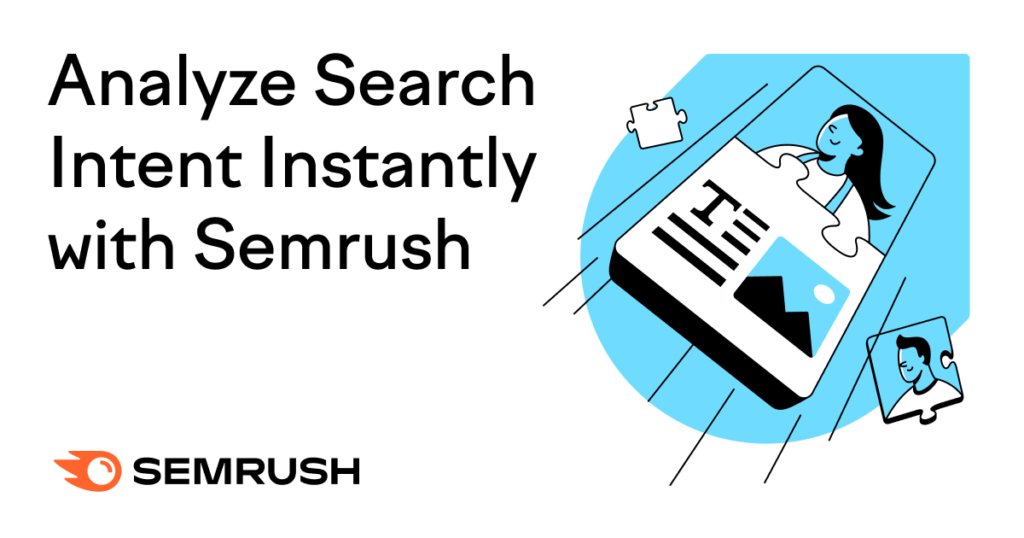 You should use SEMRush if you're seeking for a powerful SEO tool that supports keyword mapping as a website owner, agency, or large corporation. In-depth services from SEMRush, like backlink building and keyword gap analysis, will help you fully optimise your website. With a restricted, free option to begin, its pricing is competitive with that of similar programmes.
Price: Starting at $119.95/month ($99.95/month if paying annually)
SE Ranking
SE Ranking is a social networking and SEO all-in-one solution. In addition to site audits, on-page SEO, marketing objectives, and other features, it provides competitive analysis for SEO and PPC. It's a good choice for both website owners who wish to optimise their sites for search engines and B2B marketers that provide SEO services. SE Ranking additionally provides post scheduling and statistics for those who don't already have social media scheduling tools set up.
You should use it if you run a company, are an SEO specialist, or perhaps work for a digital firm. For a wide range of website owners and content marketers searching for assistance with their keyword mapping approach, the platform performs well. Users on a tight budget can start using SE Ranking for a lot less money than some of the other platforms that are available, with limited use.
Price: Starting at $39.17/month 
SpyFu
An excellent variation on SEO keyword mapping tools is SpyFu. This programme genuinely delves further into competition analysis and gives users access to 15 years' worth of rival keyword ranking data. Any domain name can be searched by users to learn where those sites are listed on Google. Users can also connect with these domains and learn about a variety of lead generation techniques. In addition to SpyFu's SEO tools, the app provides comprehensive PPC analysis for rival websites.
You should use SpyFu if you're prepared to sharpen your competition analysis and give your SEO keyword mapping a competitive edge. Any size firm may benefit from it, as can B2B marketers that offer SEO services.
Price: Starts at $39.00/month ($33.00/month billed annually) 
Conclusion: We hope you enjoyed our post on Keyword Mapping and How to Use It for SEO. Start Using Them Today!