How to Get Visitors to a Website.Even If You Don't Know Where to Begin.Improve your SEO rankings by feeding your website with visitors every day.increase your website traffic by targeting categories and country, which will help Alexa, Google, and other top search engines. 
Need Traffic? Here's a quick tips to increase your website traffic like crazy!
There are many ways you can increase traffic on your website and Get Unique visitors.We know that SEO can be an excellent way to generate traffic for a website. These tactics will generate higher quality traffic for your Website.
#1. Optimize your website for search
Optimizing your website for search engines is still a valuable and worthwhile practice. If you have good SEO, you can attract more traffic and get more visitors.Optimizing helps your website become more discoverable.
#2. Content Marketing
Fresh Content is an SEO hack people do to get traffic to your website. you'll need to remove outdated content from your web page to keep your content relevant and updated.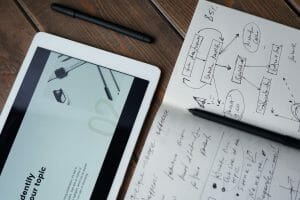 Create Fresh Content for web pages with long-form content as well as video, infographics and data-driven pieces for maximum impact.You can also keep your product pages "fresh" by taking the customer feedback and turning into a sentence in your description.
#3. Optimize for long tail keywords
Long tail keywords typically help to get more traffic to your website. it's important to also pay particular attention to the long tail keyword opportunities.It's easier to rank for relevant long tail keywords, but it's also easier to guess the searcher intent. 
#4. Social Marketing
Social Media Marketing is one of the best ways to increase traffic to your website.Use social media channels to promote your content,Like Facebook, Twitter, Linkedin, Pinterest, Tumbler, Quora, Digg, Medium, Scop, Mix which helps you to increase your traffic to your website. If you're a product based company you might find image-heavy social site like Pinterest, Instagram.Here's more advice on making the most of social media marketing.
#5. Write guest posts
Publish a guest post on a reputable site can increase blog traffic to your website.Try to make sure that most of your content is Fresh for guest post.A guest post is high-quality original content that your readers, or the readers of another site, finds useful and gets traffic.
#6.  Invite Guest Blogger to Guest Blog on Your Site
Guest blogging is a great way to increase traffic to your website.In Guest blogging you can post content to other blogs and also invite people in your niche to blog on your own website can increase blog traffic to your website.They're likely to share and link to their guest article, which could bring new readers to your site.It is most important that you only post high-quality, original content.
#7. Email Marketing
Email is a channel where you can have a private conversation with your website visitors.With email marketing, you'll be able to keep driving website traffic to your site as long as your customers stay subscribed. 
#9 Participate in forums
Forums are digital communities where people ask questions and have discussions about any given topic.The more popular and well-known forums are Reddit, Quora, and Yahoo Answers — there are discussions, groups, and threads about almost any topic imaginable. 
You can use your website as your own forum, where you invite people to discuss your brand and your products. Make it a respectful community where people can talk about topics relevant to your niche.
#10. Advertise via ad networks
If you have a budget, Then tap into the ad networks. Create digital ads that promote your website, target ads towards your ideal customer.
 Some ad networks to check out: 
Here's how to increase website traffic fast: pay-per-click (PPC) ads bring in a stream of relevant traffic for a low cost.
1.Facebook Ads
Facebook Ad manager starts with just $5/day. Joint a business account on Facebook Ad manager to promote your website.You can and run different types of ads such as:
Image ads

Video ads

Retargeting ads

Lead Generation Ads

and more!
2. Instagrams Ads
Instagram lets you run ads in Stories, in the users' newsfeed, and on the Explore page. Amazing visuals are the key to a winning Instagram ad.
3. Pinterest Ads
Pinterest is another popular place to promote both your products and platform.
The supported ad formats include:
Sponsored image and video pins

Carousel pins and ads

Shopping ads

Collection pins and ads

Sponsored story pins
4. Google Ads
Google Ads is the most popular Ad Platform to increase website traffic and sales to your website or product.
The platform has the most comprehensive range of ad tools, targeting, and analytics capabilities. Plus, Google lets you run a range of cross-channel ad campaigns from a single interface:
Search campaigns

Video campaigns

Shopping campaigns

Display campaigns

App promo campaigns
5. Twitter Ads
Whether you're a small business or a large brand, Twitter ads  can be customized to accommodate your budget to promote your latest posts to more people. 
#11.Build out your backlinks
Backlinks are another important component to SEO. When an external site links to your website.Backlinks have the potential to drive traffic to your site in and of themselves. 
#12 Make Yourself Heard in Comment Sections
You visit at least a few sites that are relevant to your business, so why not join the conversation? Commenting doesn't necessarily provide an immediate boost to referral traffic right away, but making a name for yourself by providing insightful, thought-provoking comments on industry blogs and sites is a great way to get your name out there.