Choosing a site theme isn't easy and the main reason for this is because your theme is going to be the skeleton of your business. If your theme doesn't meet your needs then you can't hope that your site will either and this is a very important concept that you need to try and take into consideration. If you have never chosen a site theme before then this can make everything even harder for you, but luckily there are things that you can do to make the whole thing easier.
Keep it Simple
Years ago, sites were loud, everyone wanted some kind of flash animation and fancy features really were everywhere. Companies also wanted to have sound effects as well, but now people are far more interested in simplicity. If you have a site that is far too busy then this will distract your user and you may even find that it takes them away from the call to action as well. On top of this, you may even find that they are unable to make their way through your site and this is the last thing that you need.
Developer Support
Developer support is not something that a ton of people take into consideration when they are trying to choose a theme. It is so important that you are able to download a theme and that you are able to maintain it as well. After all, things are always changing and at times you may need additional features or even security support. It really doesn't matter what site you are using for this, because at some point you will need to have a good level of developer support and if you are not careful then you may find yourself in a dire situation in the future.
Email Support
Some sites come with various features that allow you to set up an email newsletter. This is great to say the least, but if your site does not come with this as an option then you may find that you have to do everything by code. This is the last thing that you need and it leaves a lot of room for error. If you do need help with your email marketing then sites such as https://www.templafy.com/blog/ are great for this.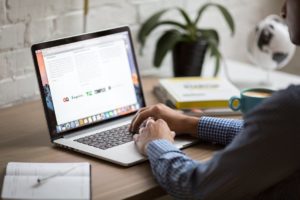 Available Apps
You probably won't download a theme and then run it as the stock version. You will want to change and even customise the look so that it is able to match in with the personality of your site. After all, this will help you to get far more revenue and it will also help you to perform better on the search engines. You do however have to make sure that any additional apps you download are going to be compatible with your theme, and you also have to make sure that you are going to be able to match your theme in with your email layout as well. This is crucial in terms of branding, so take the time to really get this right.